School

Payments

Primary and secondary schools throughout Ireland use Easy Payments Plus to process a range of school expenses. Our solution enables parents to pay school expenses online 24/7. Your school can reduce administration, manage pupil data and improve security for everyone with our convenient payment options. Completely eliminate cash from your school by enabling parents to pay at their local Payzone shop.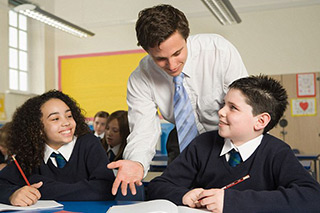 Following a lengthy tendering process Easy Payments Plus were selected by the Education Procurement Office to supply payment solutions to both primary and post primary schools.

We are the only member of the framework to be able to supply a cashless solution to schools. Through our solution, parents can pay school expenses at any of the 3,500 Payzone shops, completely eliminating cash from schools. All payments processed go directly to the schools bank account. There is no 3rd party involved in handling funds. Our system enables your school to become fully GDPR compliant.
Examples of payments processed:
---
| | | |
| --- | --- | --- |
| School Fees | School Tours | School Books |
| Insurance Cover | Exam Fees | School Materials |
| Uniforms | Transition Year Expenses | Voluntary Contributions |
| First Year Booking Deposit | Bus Hire | Summer Camps |
| Extra-Curricular Activities | After School Study | Fundraising |
System

Features

Easy Payments Plus offers a host of features to help manage your customers payments. See below for some of the features you benefit from by using EPP for your education payments:




School can display all expenses available for payment online

Generate reports to display who has paid / not paid at class level

Ability to account for all cash and cheques received

Receive automatic payments by instalment

Payments are automatically recorded and receipts issued via email

Uses SSL and adheres to PCI (Payment Card Industry) standards

Integration with most student database systems

Send payment requests to parents individually or to the entire class

No IT overhead – web based hosted system

System is easy to setup and implement
Solution

Benefits
More streamlined and efficient method of payment collection
Reduce administration effort in time, personnel, phone calls, stationery and trips to the bank
Better security for the school with less cash on the premises
Better security for students as they don't need to carry cash
Convenience for parents as they can pay online 24/7
Facility to offer instalment payment option to parents
Preferred payment method as opposed to cheques
More time for teachers in the classroom
Improved communication with text message and email facility
Testimonials
"
I LOVE LOVE LOVE the new easy payment system. Got email for 2nd year trip, tada!! Paid and sorted within seconds!! No looking for cash, no kids forgetting to hand it over, no last minute worries. Just done and dusted. It's a fantastic system and I am thrilled the school adopted it as a system to pay bills.
"
Niamh Brookles, Parent
Sutton Park School